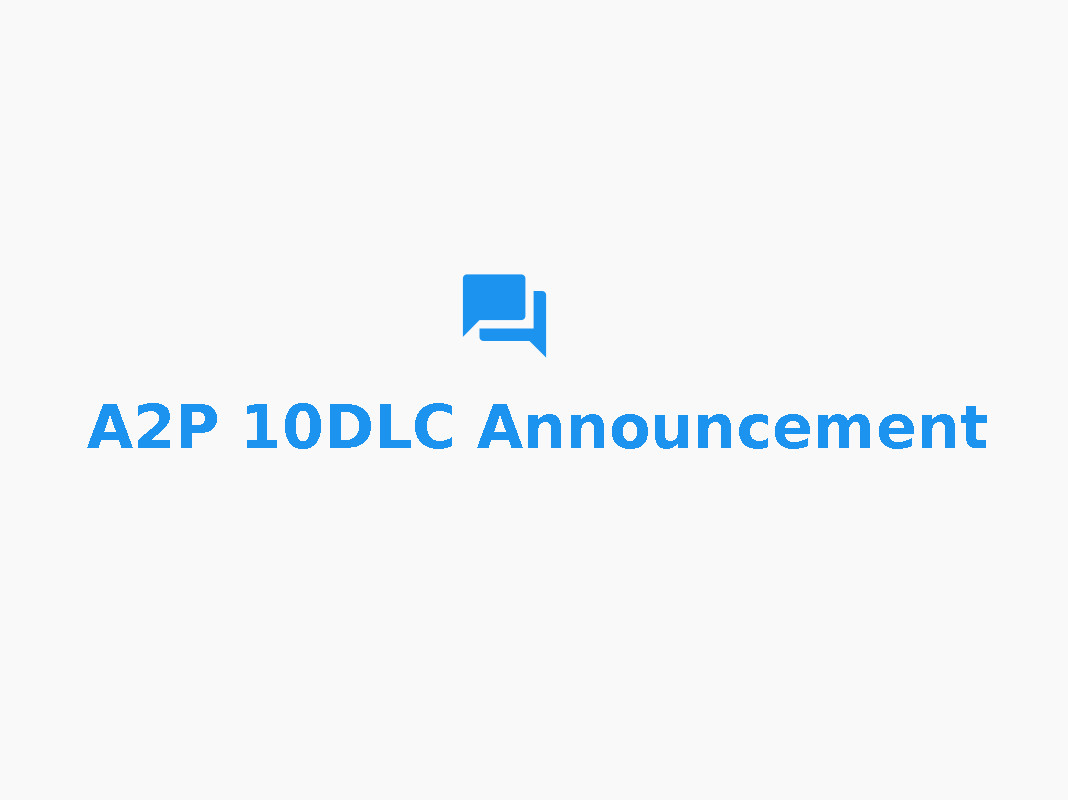 Product Update - A2P 10DLC Regulations
SMS marketing and business sms messaging have dramatically changed now with A2P 10DLC regulations fully in effect.
What is A2P 10DLC?
A2P 10DLC (Application-to-Person 10 Digit Long Code) is a new framework standard US telecom carriers have put in place to ensure all SMS traffic to US end-users through 10 digit long code numbers (i.e. local numbers) is fully vetted, verified and consensual. Learn more about A2P 10DLC.
In short, A2P 10DLC is a response to the proliferation of SMS spam that has become a rampant problem in the US which has forced new regulations to combat the problem.
How does this relate to Call Tracker?
To date, Call Tracker has supported replying to inbound SMS messages through our application interface and also SMS Autoresponder messages to send a message in missed call scenarios.
In order to comply with A2P 10DLC regulations, ISVs (ie Call Tracker) now must register each of our end-user companies with their own dedicated campaign that has been fully vetted and approved by telecom networks to accept the SMS traffic. There are ongoing monthly costs and application fees with network providers for each brand to maintain their registration.
In effect, the impact on our platform is the outgoing SMS responses and SMS Autoresponder messages fall under A2P 10DLC regulations and all local numbers must be registered with a brand and approved to send messages. The end result is that most of our customer base will not notice or be impacted by this change as SMS marketing is not a core tenant of our services at this time.
Call Tracker product and service changes
Due to the limited nature our platform SMS functionality and relative complexity complying with A2P 10DLC regulations (collecting company legal documents, brand registration processing, associated ongoing telecom carrier fees), it has been decided to remove outgoing SMS functionality while we gauge interest from our customer base to build fully integrated and smooth processing of the brand registration process.
If you are interested in registering your company to comply with A2P 10DLC to continue to send outgoing SMS messages, please reach out to our support team at support@calltracker.io.